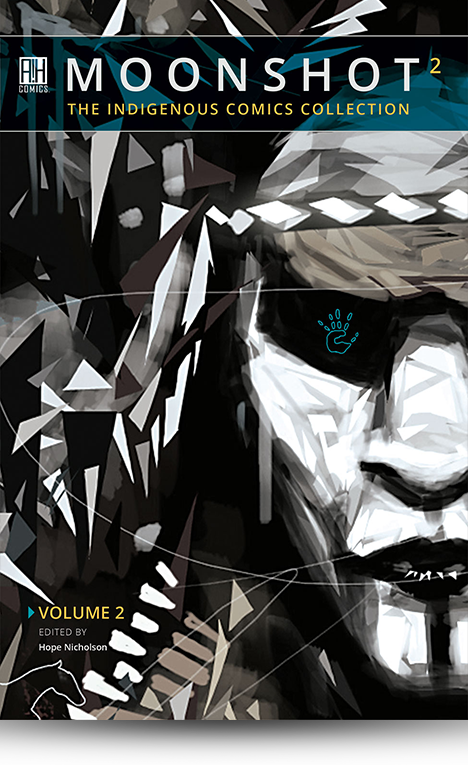 We've launched MOONSHOT The Indigenous Comics Collection Volume 2 on Kickstarter and want you to be a part of the project!
Volume 2 of the MOONSHOT Collection is the much-anticipated follow-up to our multiple award winning Volume 1. Volume 2 centers around present-day indigenous spirituality and tradition. You will see what life and wonders exist now on this Earth, the spirit world, alternate dimensions and more through this gorgeous collection of original indigenous comic/graphic novel stories.
Each of the 15 short stories included in this c.200 page Volume will be based on a tradition from the author's own tribe/community. These stories highlight present-day traditions, and diversity, in indigenous peoples today. With each story adapted into comic book/graphic novel format by award-winning artists and illustrators, MOONSHOT Volume 2 is sure to amaze, intrigue and entertain!