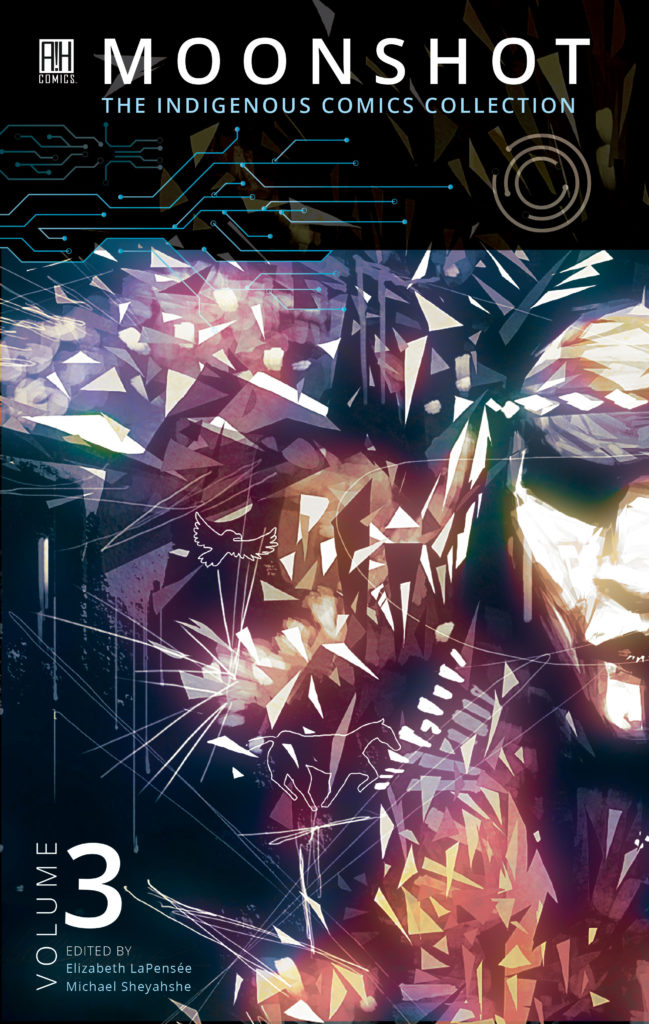 We are pleased to announce the third volume in the multiple award-winning Indigenous Comics Collection series is now live on Kickstarter!.
Edited by Indigenous editors Dr. Elizabeth LaPensee and Michael Sheyahshe, MOONSHOT Volume 3 will be 150 pages with 15 comic book/graphic novel style stories set in the theme of Indigenous Futurisms. This newest volume is shaping up to be the most exciting one yet!
What is Indigenous Furturisms? Who are the authors and artists involved? All of those questions are answered on the Kickstarter web page right now. Click here to see it all today! If you'd like an advanced copy of the book, signed art prints, digital downloads and more, then you can back the project to receive a multitude of rewards!