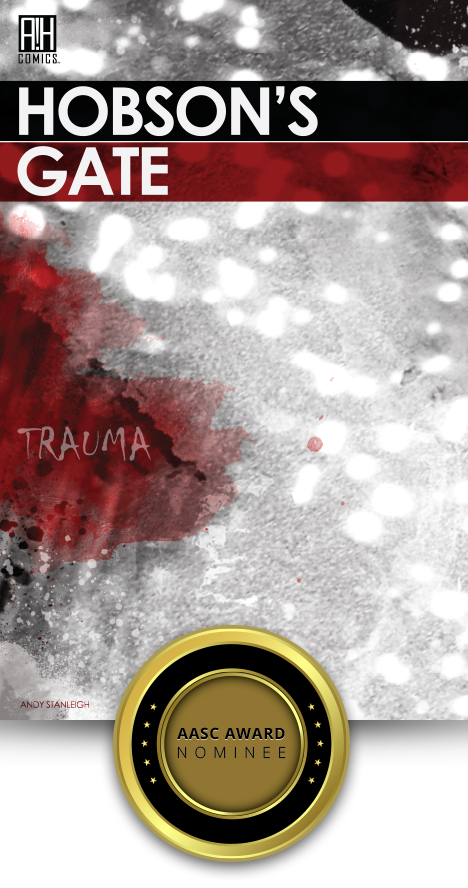 While losing ground on the most brutal murders Southtale Gate has ever seen, Detective Joseph Hobson begins to lose his mind. In the span of a week there are dozens of bodies, massed together in a frozen pile of slaughter. With no evidence to speak of, even the messages in blood left at the scenes present more questions than they answer. As fatigue, depression and frustration set in, Hobson seems to be losing on both fronts: within the walls of his city, and within his mind. Can Hobson fight back his own demons and save the people from the worst killing his force has seen? Or will he succumb to the broken record of his mind, and let these demons take him down…and city along with it?
Nominated for an Association of Arts & Social Change Canadian Publishing Award and an AASC People's Choice Award, Hobson's Gate | Trauma is an original graphic novel written and illustrated by Andy Stanleigh, the co-creator and artist for the critically successful Titan series.
"Trauma" is the first book of a three book series including Trauma, Pressure and Descent, with a portion of each sale donated to mental health charities in Canada.