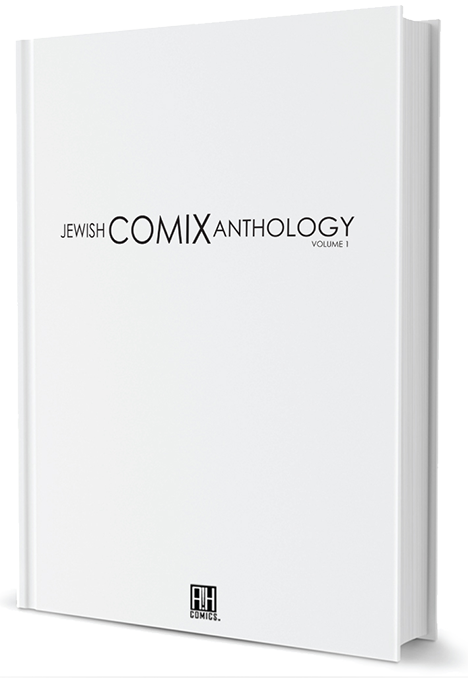 The Jewish Comix Anthology is a massive hardcover publication, over a year in the making. This collection contains some rare, previously published stories from incredible industry veterans, alongside fantastic new original stories from some award-winning authors and artists.
Every story in this 256 page volume is centered around folk tales, myths and legends from Hebrew culture, retold in comic book format.

Some of the incredible creators who's work you will find in the Anthology are Robert Crumb, Joe Kubert, Harvey Pekar, Art Spiegelman, Will Eisner, Clifford Meth, Michael Netzer, a story edited by Stan Lee, and more!
The stories range from spiritual to supernatural, horror, humorous, tales of wisdom, adventure and discovery! The artwork contained within the book is a beautiful mix of black & white and color illustrations in a wide variety of styles.
VISIT YOUR LOCAL BOOKSHOP AND ASK FOR THE JEWISH COMIX ANTHOLOGY!