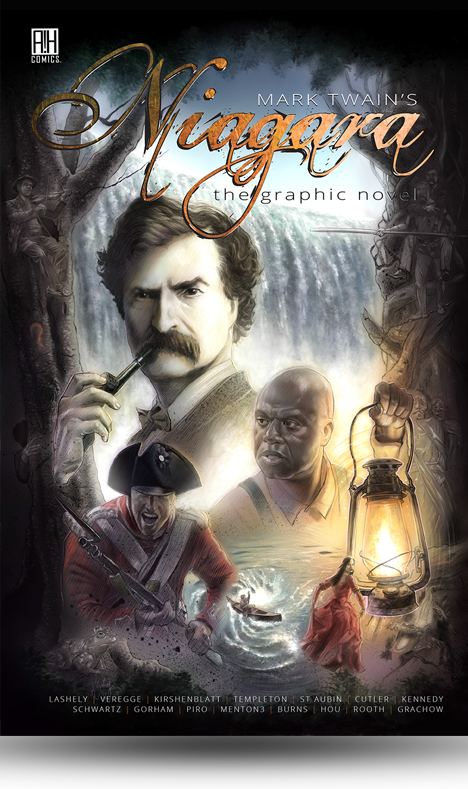 Mark Twain's Niagara is an adventurous graphic novel based on the short story "Niagara", written by Mark Twain in the 1860's, published in 1875. This graphic novel adaptation follows a young Twain as he travels by steam train to the Niagara region for the first time, in his lifetime. There, he embarks on an incredible journey through legend and history, encountering familiar figures – some living, some long since passed.
This 2-part series will feature a unique visual experience unlike anything you've seen before. With every encounter Twain has with the people and places that make up the stunning and rich region of Niagara, the perspective of the story visually changes. You, the reader, will experience the most exciting and legendary aspects of Niagara through Mark Twain's eyes, as he imagines and experiences the dramatic history in the region that surrounds him.
Each branch of history that Twain experiences is illustrated by a different artist. This makes the Mark Twain's Niagara graphic novel a gorgeous visual adaptation, stunningly created in a way you've yet to experience!